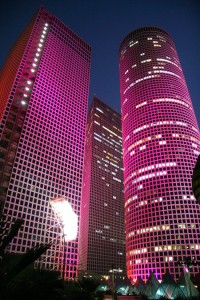 Driven with one goal in mind, to provide Mac users with a broad array of products that help them solve their most frustrating issues, Speed4Mac was formed in 2011 by software aficionados backed by venture capital.
Headquartered in Israel, we offer cutting-edge products that deliver effective value-added solutions specifically for the Mac, which will help keep your system in top working order, so that you can carry on with your day-to-day Mac-user activities. No one likes to have their day interrupted by a slow moving machine that is burdened by system "baggage."
Speed4Mac addresses speed, efficiency, and effectiveness when creating each of our products, and looks for solutions that will address meaningful issues to a majority of the Mac user population.
If you would like to find out more about our company and the solutions that we offer, send us an email or give us a call. We would be happy to speak with you about our product offerings.
Company Headquarters
Speed4Mac
+972-3-7219660
132 Menachem Begin str.
Tel Aviv 67021,
Israel