Speed4Mac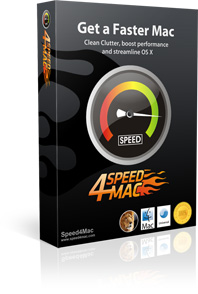 This superior performance enhancement application helps restore speed and efficiency to your Mac, by bettering Mac boot volumes and freeing your needed disk space, and eradicating duplicative, unnecessary and burdensome files  that are weighing down your computer's overall performance. This solution is a must for the Mac user who relies heavily on their system and requires a responsive, effective machine on a daily basis.
Products Under Development
Recovery4Mac
For those Mac users seeking to restore deleted and lost data from HFS, HFS+, HFS Wrapper and Fat file systems, this application software is a definite must. Don't let accidental deletions, accidental formatting and corruptions rob you of your most prized files. Find what you need with the Recovery4Mac  do-it-yourself software, which comes with a Boot DVD just in case your Mac's operating system will not load and remains in a crashed state.
Release Date: 2013, Q4.
rePhoto4Mac
Don't lose your photos anymore! rePhoto4Mac will help you retain your most important visual memories by assisting you in recovering deleted or lost photo files, audio files, video files and other multimedia files from various sources (such as memory sticks and cards, UBS flash drives, and other types of storage media) .  You can rest assured that your media is now safe from loss, when you purchase rePhoto4Mac, which supports all media formats.
Release Date: 2013, Q4.
Defrag4Mac
Keep your Mac in tip top shape when you leverage our DeFrag4Mac software. This utility application helps prevent future issues with your Mac by reorganizing the fragments that scattered throughout your hard drive and creating a more efficiently organized system that helps boost performance and reduces the potential  for issues.  This easy-to-use maintenance software supports the following platforms: Mac OS X 10.7 (Lion), 10.6 (Snow Leopard), 10.5 (Leopard), and 10.4 (Tiger).
Release Date: 2013, Q4.
Wipe4Mac
Seeking an efficient, handy application to permanently delete files to create space for your use? Then consider our upcoming Wipe4Mac software. With this solution you can effectively delete data forever. Eradicate unnecessary files from folders, your hard drive, your Internet history, including system traces. Wipe4Mac also allows you to regularly schedule deletions so that you can keep your Mac is smooth working order. This application supports the following platforms: Mac OS X 10.6 (Snow Leopard), 10.5 (Leopard), and 10.4 (Tiger),
Release Date: 2013, Q4.